Regular price
CHF 45.00
Sale price
CHF 36.00
Unit price
per
Sale
Sold out
Shipped By Amazon

This product ships from our Amazon warehouse inventory, we offer free standard shipping (3 to 5 days) on every size order. Faster speeds are also available for a small fee. All orders are delivered by Amazon.
This advanced & powerful encapsulated cream is designed to help prevent premature signs of aging.
Share
View full details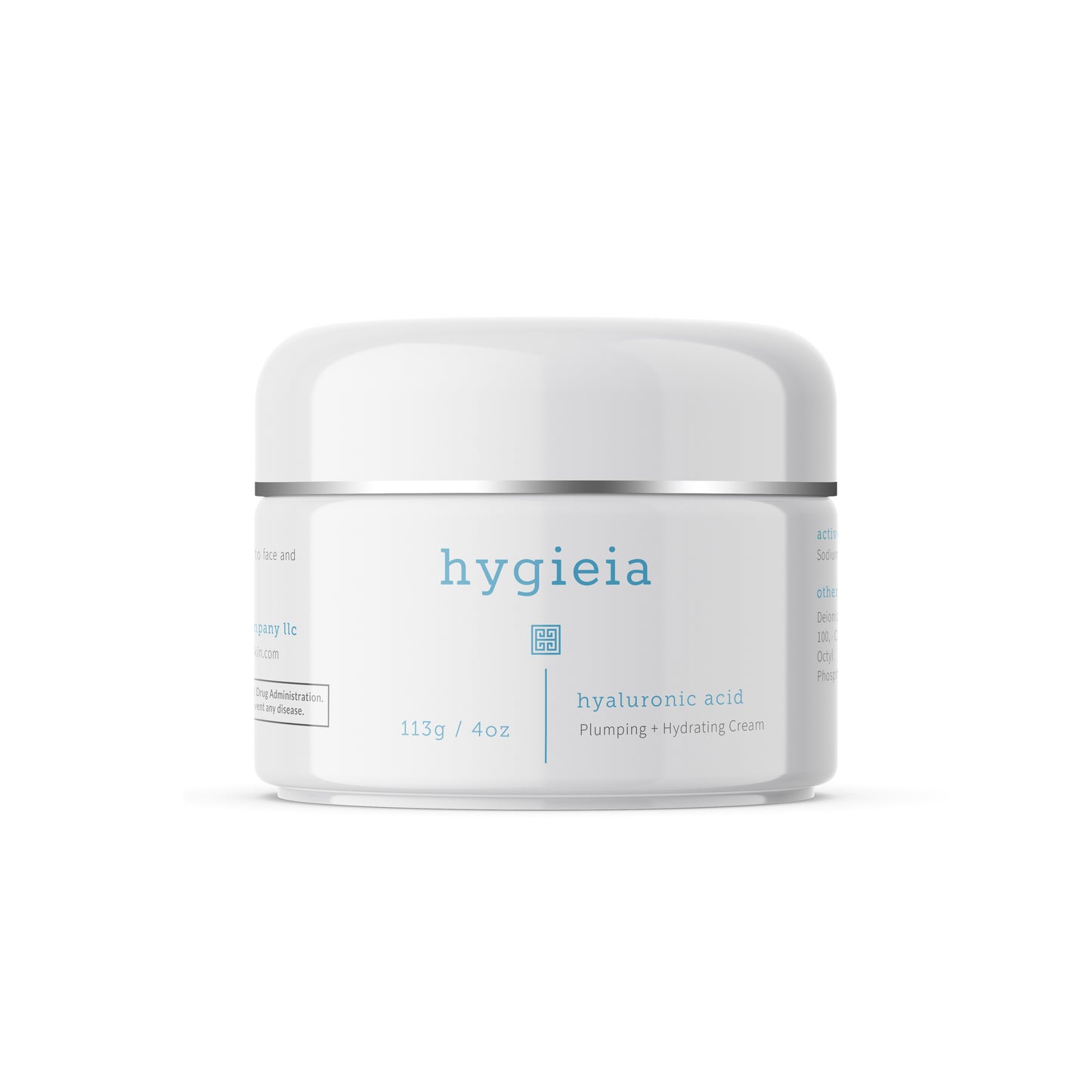 Made In The USA 🇺🇸

Our lab is located in Southern California and our warehouse network stretches nationwide. We love America.

Paraben Free 🧪

We take careful care to be sure that no harmful parabens end up in our creams. Quality is our top priority.

Cruelty Free 🐰

We never have, nor will we even talk to anyone who has tested their products on helpless animals.
Here is some info to consider:
What is this product?

Hyaluronic Acid helps reduce the visibility of fine lines and wrinkles retaining moisture to the skin, creating a plumping effect. When the skin is protected and hydrated, increased skin cell production can take place, as the skin isn't busy fighting for hydration. This leads to smoother, plumper skin cells.

It can bind up to 1000 times its weight in water! In other words,it functions as a humectant and holds water molecules onto the surface of your skin to keep it nice and hydrated.
What are Liposomes?

Typically, your cell membranes will only allow fat-soluble nutrients through the cells, unless it's a molecule that your cell recognizes and has specific transporters to take them inside. Liposomes can merge with your cell membranes and bring almost any molecule to enter your cells and penetrate the skin layers. 

Your skin also has a keratinous layer called the stratum corneum. This keratin, the material that strengthens your nails and makes them waterproof, is permeable to very few things. The liposomal delivery system helps transport our powerful anti-aging ingredients past the stratum corneum
How long does one jar last?

Each jar is 2oz, which is enough for an area the size of your face for one month.

The cream is thin and spreads easily.

Because of its Liposomal nature, you do not need to apply as much as you would with a topical cream.
60 Day Money Back Guarantee

We believe in our products and their quality. We stand behind them with an unconditional 60 day money back guarantee.