Regular price
Sale price
€38,95 EUR
Unit price
per
Sale
Sold out
Your Ultimate Foot-Care Solution
Take a step towards baby-soft feet with Hygieia's Urea Foot Cream, specially designed to be your all-in-one foot rejuvenator. Our unique blend is not just another moisturizer; it's a remedy for those feet that have endured the toughest conditions and are in desperate need of revival.
Fight Tough Calluses: The naturally powerful component, urea, is known for its superior exfoliating properties. It diligently works to soften and remove even the most stubborn calluses and layers of dry skin, revealing a softer, rejuvenated layer beneath. 
Bid Farewell to Dry and Cracked Heels: Cracked and rough feet are not just unappealing; they can be painful too. Hygieia ensures that its nourishing formula penetrates deep into the skin's layers, providing lasting hydration and promoting faster skin repair. 
Natural Nourishment for Your Feet: Enriched with a blend of nature-derived ingredients, our foot cream doesn't stop at mere surface-level relief. Instead, it dives deep to address the root causes of dryness and roughness, ensuring your feet remain soft, smooth, and radiant for longer. 
Smooth, Comfortable, and Radiant: The silky texture of the cream ensures easy application and quick absorption, allowing the active ingredients to begin their healing process immediately. No more greasy after-feel, just incredibly smooth and comfortable feet. 
Embrace Perfection Right Down to Your Soles: At Hygieia, we understand the importance of foot care. The feet are often the most neglected part of our bodies, but they deserve as much love and care as any other part. Our promise is to provide you with a solution that ensures you can flaunt your feet with confidence. 
Experience the magic of Hygieia's Urea Foot Cream today, and indulge in the luxury of smooth, pampered feet every day.
Share
View full details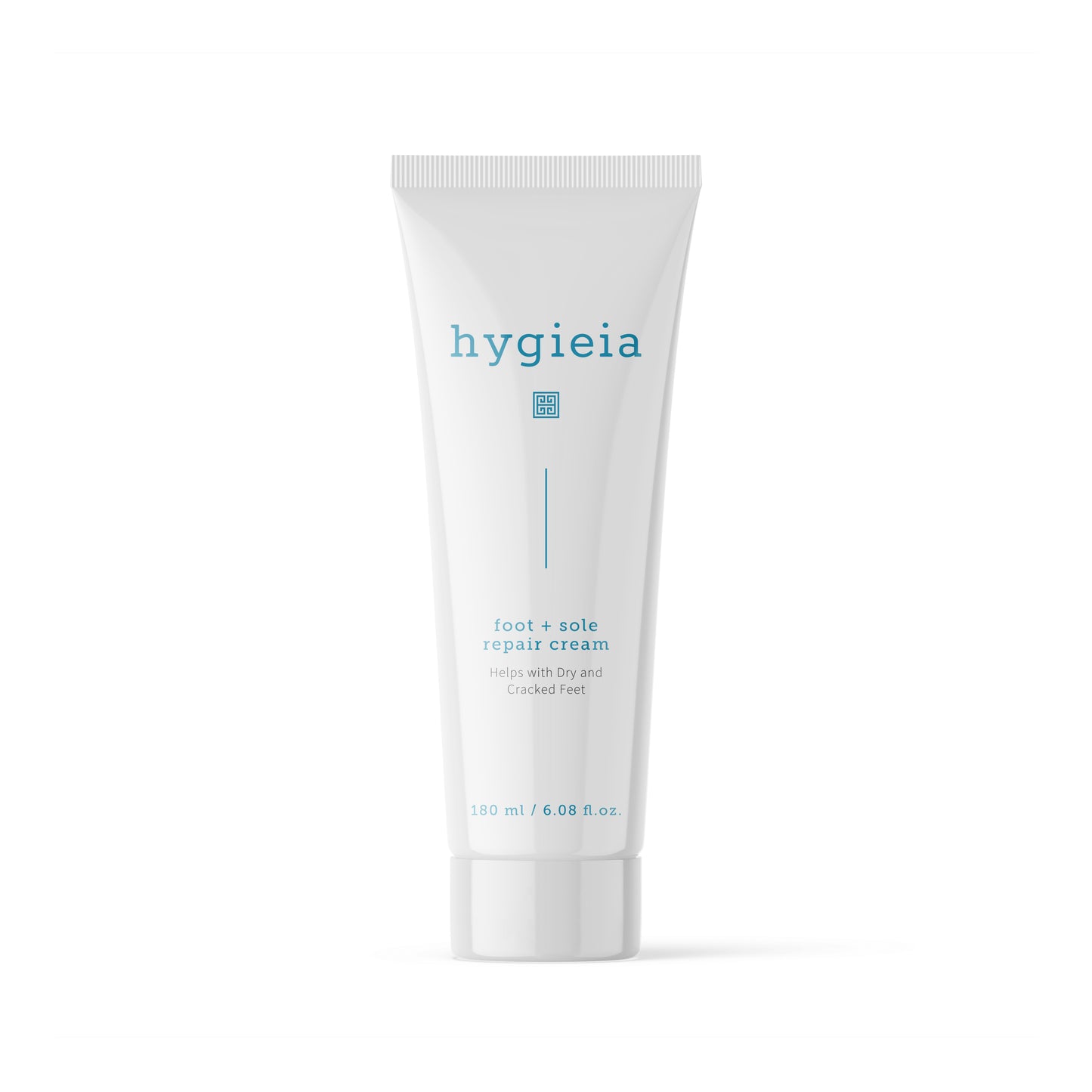 Here is some info to consider:
What is this product?

This cream is a powerful encapsulated Retinol product, availble in different strengths. Encapsualted aka Liposomal means that the ingredients are encased in microscopic molecules made of the same type of materail as your skin cells, allow it to pass the skin barrier and penetrae to every layer of skin at the cellular level, effecting change from the inside out.
Which strength is right for me?

Many dermatologists suggest that you begin using a daily Retinol product in your mid 30's as a preventitive measure against premature aging.

The .5% formultation is usually plenty for beginners, keep in mind that our formula is Liposomal which means its more impactful that a topical cream since it fully absorbs to every layer of skin.

The 1% formulation is for people who want to be more aggresive in their routine and perhaps began this routine a little later in life.

The 2% formula is designed for repair situations where you want to aggressivley work to firm and smoothe skin.
How long does one jar last?

Each jar is 2oz, which is enough for an area the size of your face for one month.

The cream is thin and spreads easily.

Because of its Liposomal nature, you do not need to apply as much as you would with a topical cream.
90 Day Money Back Guarantee

We beleive in our products and their quality. We stand behind them with an unconditional 90 day money back guarantee.